Sustainable agriculture and quality products
Organic farm Il Moro
Il Moro farm has an area of 150 hectares for organic farming. We produce extra virgin olive oil, durum wheat and soft wheat, coriander, legumes, medicinal plants, honey.
We have chosen organic
All our agricultural products are organic and they are strictly controlled and certified as organic.
The land, a family passion
For over fifty years, the Daidone family has been dedicated to the agricultural cultivation of Podere il Moro. In ancient times, the farm land was part of a much larger estate, as evidenced by the coat of arms which is the same as that of other neighboring farms.
About ten years ago, the company was converted to organic farming. The company is associated with Coldiretti, an Organisation of agricultural entrepreneurs at national and European level.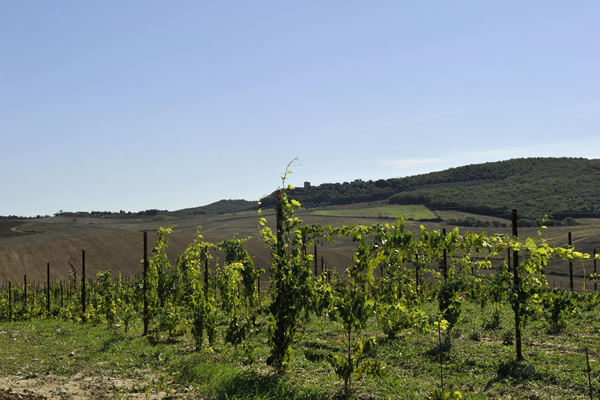 The benefits of organic farming
It is good for the health of the people and the environment
We organic farm to produce high quality food without the use of synthetic chemicals (fertilizers, herbicides, insecticides, chemical fungicides) or GMOs (Genetically Modified Organisms), improving soil fertility with natural methods such as crop rotation.
Together with the safety of the products, organic farming contributes to maintaining the healthiness of the air and water. The environment is important to us as well as the health of our guests.
Extra virgin Olive oil
Our extra virgin Olive oil is a source of pride for the farm, because it combines goodness with organoleptic qualities and safety for the consumer. The use of the "organic oil" brand guarantees that the entire supply chain (starting with us who produce the olives, at the mill, to the bottler) complies with the rules laid down to produce healthy foods without chemical residues. Taste it. You will discover that it is first of all a precious and tasty oil, with an excellent flavor also used raw on salads and on Tuscan bread.
Wheat
Wheat (better known as grain) is one of the main crops on the farm. At Podere il Moro we grow both durum wheat (used for the production of pasta and some types of bread) and soft wheat, whose flour is used for bread, sweets, biscuits and egg pasta.
Lentils
Rich in vitamins, fibers and mineral salts, the most valuable lentils are the Italian ones, they are among the most popular legumes.
Coriander
Herbaceous plant of the same family as cumin and parsley. Coriander seeds are a fundamental spice in Arabic and Indian cuisine and are indispensable for preparing a good curry.
Honey
Beekeeping is also practiced in the coriander and lentil fields of il Moro; a very sweet and fragrant honey is obtained.
Come visit
Guided tours
In the different months of the year, you can follow the agricultural work with a visit to the farm, including the sheds for agricultural vehicles (tractors, combine harvesters).
March-April: sowing of legumes, pruning of olive trees
July: threshing (wheat harvest)
August-September: plowing of the land
November: olive harvest
December-Januasy: sowing of wheat